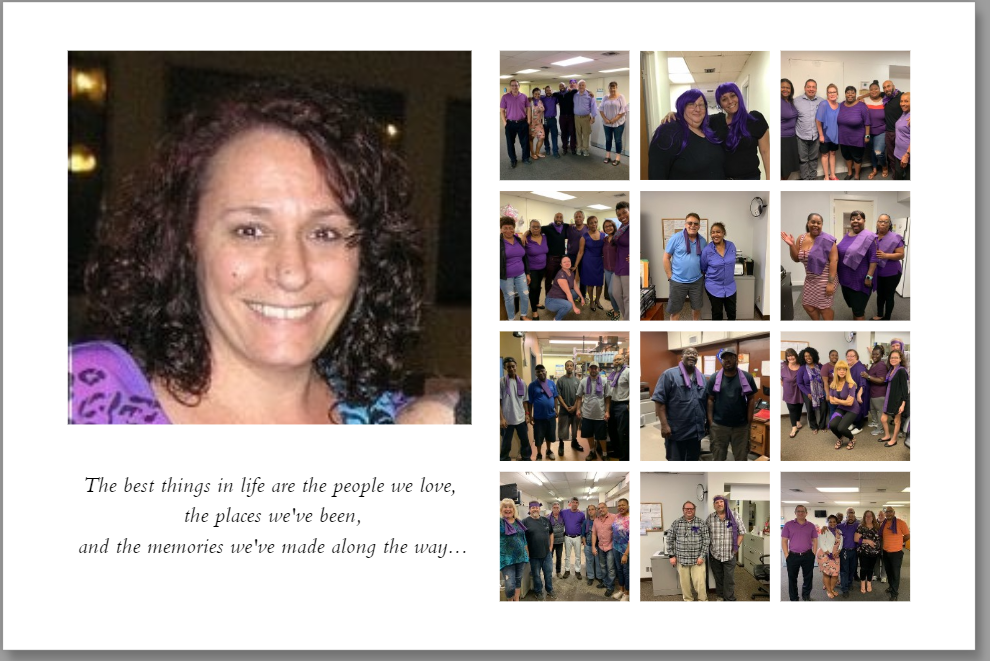 Suzanne Levine one of our dedicated Customer's Service Representatives has sadly passed away. In memory of Suzanne, we had decided to wear the color purple since that was her favorite color.
She will be missed, may she rest in peace...
Pride AC Who We Are
Pride Air Conditioning & Appliance was started in 1974 by one man and a dream, my father Barry Pearl. My name is Howard Pearl. I am honored and humbled to have the opportunity to carry on his labor of love for Pride Air Conditioning. I worked side by side with my dad for over 20 years since graduating from college. My work experience started much earlier, in fact in my early teens, the memories of holding a flashlight for my dad while he worked on an air conditioning repair, priceless!
Pride started in the home warranty contracts business offering home owners a one call does it all approach for air conditioning, plumbing, appliances, and electric. The company has since grown to over 125 employees and 65 service trucks on the road. We now service from North Miami to West Palm Beach.
We are proud of our renewal rate with home service contracts. We have since expanded into offering on demand service for homeowners who do not own a contract. We have become one of the premier installation companies for central air conditioners. We have won several awards from Trane, Rheem, and York manufacturers for units sold by a contractor. We have installed and serviced commercial air conditioners from 5 tons to 40 tons.
Our philosophy has been simple: answer the phones quickly, fix the problem, and don't over charge.. We are not in business to make a quick dollar but we are looking for a long term relationship with our customers.
For our employees:
I hope to provide a positive work environment, a place where you can develop your talents. I want to offer the opportunity to grow financially and personally. I want people to enjoy and feel good about working at Pride.
For Our Customers:
You are why we exist. You're our life line. We want to make it easy to do business with us. We realize that by choosing our company for your repair and installation needs, you've placed a lot of trust in us…and we take your trust very seriously. We want to have consistent professional and affordable services that you will use many times again and again. We thank you for your business and being part of our family.
My promise:
We will never intentionally try to disappoint you our customer. We will make every effort to get it right. If you are not comfortable with the results please reach out to me.
Sincerely,
Howard Pearl
2nd Generation Owner
Pride Air Conditioning & Appliance