iWave Air Purification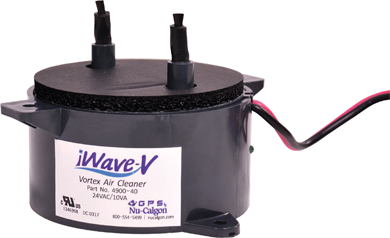 iWave-R
No maintenance air purifier for residential systems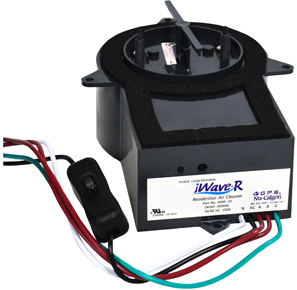 iWave-V
Low maintenance air purifier for residential systems
How iWave Works
iWave is an air purifying device that installs in any duct air conditioning system. When air passes over the iWave, ions produced by the device reduce pathogens, allergens, particles, smoke and odors in the air, creating a healthy environment without producing any harmful byproducts.
iWave uses patented technology, called needle-point bi-polar ionization, to create equal amounts of positive and negative ions. When these ions are injected into the air stream, they break down passing pollutants and gases into harmless compounds like oxygen, carbon dioxide, nitrogen and water vapor (see illustration below).
iWave Advantage
You'll find iWave's advanced technology provides the most effective air purification method. Other common air purification technologies require ongoing maintenance with bulb/cell replacement every year or two, making the cost of ownership undesirable.
iWave air purifiers have no harmful byproducts, and most models require no ongoing maintenance and have no replacement parts. In fact, with the iWave-R's patent-pending self-cleaning design, you can enjoy years of maintenance-free performance.
Nu-Calgon offers a three-year limited warranty on iWave products. For a valid warranty claim within three years, proof of purchase and proof of installation by a licensed HVAC or electrical contractor must be provided. See full warranty for complete details.
---
Choose an Air Purification System That Best Fits Your Needs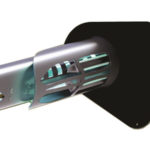 REME HALO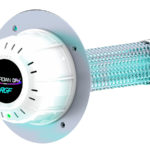 RGT Guardian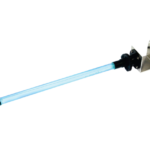 BASIC UV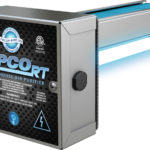 APCO AIR DUCT
UV light can help keep mold off coils
Did you know that most people spend more than 90% of their time indoors and that indoor air is often 10 times and sometimes even up to 100 times more polluted than outdoor air?
Breathing contaminated air puts the health of you and your family at risk. In fact, the American College of Allergy, Asthma & Immunology says that 50% of illnesses are caused or aggravated by polluted indoor air. So take control of your indoor air quality by reducing pollutants that can contribute to headaches, lung irritation and fatigue as well as more long-term conditions such as asthma, allergies, and infectious diseases.
Help your home fight mold, germs, volatile organic compounds, odors and reduce airborne particles by choosing an Air Purification System that best fits your needs.
HIGHER THE NUMBER THE BETTER SYSTEM PERFORMS 5 IS THE HIGHEST RATING
REME HALO
RGF Guardian
BASIC UV
APCO AIR DUCT
Sanitize Coil
3
3
4
3
Reduces Bacteria, Mold Fungus
on Surfaces in Home
5
4
0
1
Odor
5
5
2
5
Voc´s
5
4
0
4
Particulates & Allergens
4
1
0
4
Overall Rating
22
17
6
17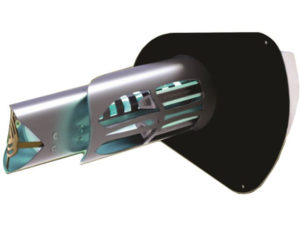 The award-winning REME HALO in-duct air purifier is the next generation of indoor air quality (IAQ) technology and capable of purifying every cubic inch of air that your central air conditioning system reaches. Designed to eliminate sick building syndrome risks by reducing odors and air pollutants. The air purifier produces a Hydro-Peroxide plasma that is distributed through the air handler, through the duct system.
APCO detoxes the air with a process called photocatalytic oxidation (PCO), a technology similar to the catalytic converter on your car´s exhaust. UV-C light reacts with titanium dioxide infused into the carbon which effectively disintegrates the captured contaminants, leaving only harmless water vapor and CO2 which are released back into the air. This process leaves the carbon cells clean so they never fill up or need to be replaced. The result is clean odor-free air throughout the home.